Jupiter Harbour Condos For Sale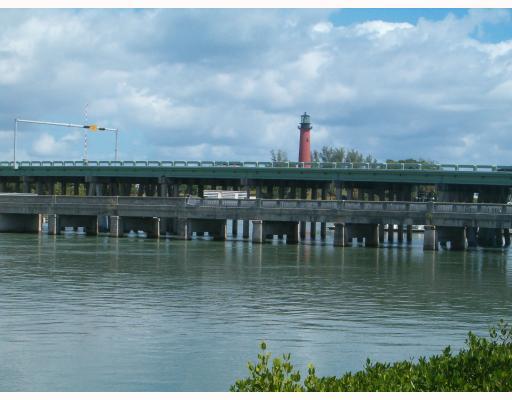 1000 N US Highway 1
Jupiter, FL 33477
Price Range: $150,000 - $1,500,000
Jupiter Harbour Condos For Sale
Just minutes from the Jupiter Inlet in Jupiter, FL is the beautiful gated community of Jupiter Harbour.  The townhomes and beautiful Jupiter Harbour condos for sale offer docks for sale or rent, with boat dockage up to 45' possible.  This ocean access community is located on the Intracoastal Waterway and is just a few steps to the ocean.   There are also a few single family homes available in Jupiter Harbour.  The community offers a feeling of security to residents with the manned security gate at the neighborhood entrance.   There are also tennis courts and a pool for residents to enjoy some recreational activity.
Features of Jupiter Harbour Condos For Sale
Jupiter Harbour includes five condo buildings, which are five stories tall.  The Jupiter Harbour condo buildings are Antigua, Bahama, Bermuda, Eleuthera and Jamaica with A,B, C and D units.    The condos and few single family homes in Jupiter Harbour range in price from $299k to $1.35M. Condos range in size from 1,441 square foot to 1,631 square foot and are available in in 2 or 3 bedroom with 2.5 baths.  Building maintenance fees for each condo includes insurance, security and cable TV.  Amenities throughout the various condos include:

• Walk-in Closets
• Roman Tubs
• Split Bedroom Plans
• Screened Patios
• Open Balconies/Porches
• Carpet and Ceramic Floors
• Jacuzzis
• Expansive Ceilings
• Great views of the Intracoastal Waterway and/or the Atlantic Ocean
• Gardens
• No Pets

Jupiter Harbour condos for sale are among 128 total townhomes, which range in size from 1,782 to 2,985 square foot.  The townhomes available in 2 bedroom/2 bath or 3 bedroom/2 bath styles have the following features:

• Community pool
• 1 or 2 car garage
• Allow 2 pets up to 25 lbs
• 3 month minimum rental (can renew up to 3 times per year)
• Boat dockage available for rent or for sale
Select Your Perfect Jupiter Harbour Property Today
Whether you prefer a condo, townhome or single family home in Jupiter Harbour, you will be happy with your selection.  With its close proximity to the ocean and great community features, Jupiter Harbour real estate is a great investment.  Searching for Jupiter homes for sale is sometimes stressful when doing it on your own, but when you employ the help of a knowledgeable real estate team, the task is much easier.  Contact me, Tracy Plauche to help you start your search and help you out with any questions or concerns along the way.  We want to help you find the perfect Jupiter home.
Contact Tracy Plauche at (561) 543-7456 Today For More Info on Jupiter Harbour Condos For Sale!